Angels Log Homes Inc.
(780) 686-1685
Building a healthier world.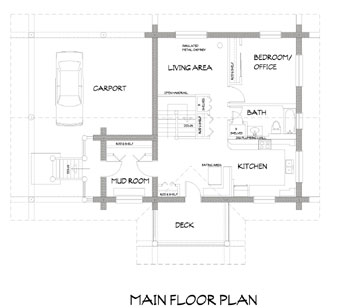 Green Angel 1 - Details
Small footprint (1016 sq feet on the main.

Passive solar design and site placement.

Off-grid heat source, water heating and electrical, according to site restrictions.

Handcrafted log walls on the main, according to our rigid specifications, craftsmanship, and material use (including sheep's wool insulation).

Daylight basement with ICF walls allows for full size windows.

Pre-fabricated trusses for the roof.